Gloria Dei Nursery School makes every effort to ensure that each child has a joyful experience in an atmosphere of love, support, encouragement and acknowledgment. 
We want children to have good feeling about themselves and their classmates, and to have good feelings about school and their teachers.
We offer fun, educational programs for children ages two, three and four years old.
We value the importance of social relationships, upon which academics are built. We feel that high quality early education will have lasting effects throughout a child's life. We emphasize age-appropriate readiness skils and activities.
The outdoor play area and use of the gymnasium allow children to develop large motor skills.
Our christian curriculum offers young children the opportunity to know Jesus, who loves us and cares for us.
Our deidcated and loving staff takes pride in the programs we offer to the community. We have ben serving the community for over 45 Years! 
Call or stop by for a visit!
Lutheran School Association
Gloria Dei Nursery and Pre-K is a proud member of The Lutheran Schools Association: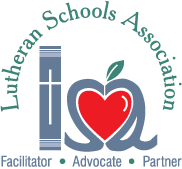 Gloria Dei Nursery and Pre-K is an outreach mission of Gloria Dei Evangelical Lutheran Church, New Hyde Park.